Replacing the wood floor in 1972 Ozark
by Steve
(Kansas)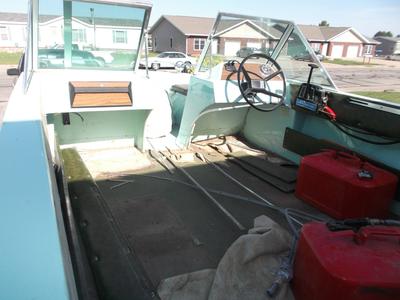 Replacing the wood floor in 1972 Ozark
I was given a 1972 Ozark tri-hull boat. The floor was soft so I decided to replace the floor. I removed the seats and the bumper around the boat as the wood where the fuel tanks and battery are is also soft and needs replaced. The transom also has a crack in the fiberglass and the wood bracing is also dry rotted.

Does the top half of the boat lift off easily from the bottom half to expose the tank storage/battery area?

Also, we will need to remove the engine to repair the transom. The steering cable unscrews and pulls out partially, but I cannot pull it out all the way. What am I missing?

Any advice would be greatly appreciated. My e-mail is sjsunley@ruraltel.net.

Thanks!
Return to FISHING and BOATS FORUM