1996 VP 5.0 EFI. The tag says: 5 OFI PNCACE 4110132359 and 3868416
by Mark
(Gibsonton, FL)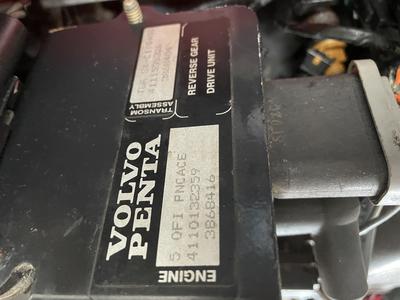 1996 VP 5.0 EFI.
It is a 1996 VP 5.0 EFI that may have been converted to EFI-not sure. However, it was rebuilt and it sits in a 1996 Regal Commodore 258.

The engine runs great at idle and seems to at speed the little that I had it in the water. However, it idles way too high--1800 RPM after warm up. It will not drop down and there is no adjustment on the throttle body. I believe idle should be about 600 RPM.

I understand it may be the IAC? Any other common reasons this might be the case and suggestions on how to resolve it would be awesome.

Thank you
Mark
Join in and write your own page! It's easy to do. How? Simply click here to return to Volvo Penta Forum.