Mercury 50hp 2 stroke 1980
Mercury 50hp 2 stroke 1980
by Tony
(Adelaide, South Australia)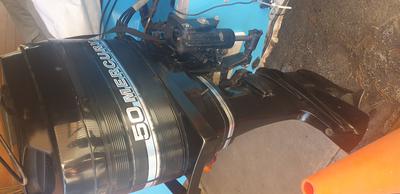 Mercury 50hp 2 stroke 1980
I haven't had boat out for few years due to heart problems but now want use it. Well start up great BUT the water pump impeller needs to be replaced as no water coming through the motor, I have search everywhere on the internet to get pictures of my motor and step by step diagrams & instructions on how to get bottom of motor off and change the impeller in water pump. Would appreciate all the help I can get, Thanks... my email address is :


ahancock@iprimus.com.au
Join in and write your own page! It's easy to do. How? Simply click here to return to Mercury Forum.