Mercury 40ELPT 2013
by Adrian Olea
(Las Vegas )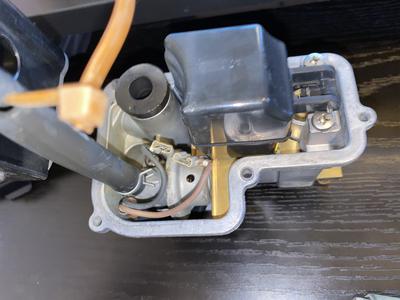 Mercury 40ELPT 2013
Hello, I own a 2013 Mercury 40Hp 4 stroke 3 cylinders, for several reasons I left my boat sitting for over a year, I put fuel stabilizer but I didn't drained fuel from system wasn't planning to not use it for that long, eventually removed all gas from my 2 metal portable fuel tanks, after fixed some other stuff on my boat last week I went fishing filled gas tank with new gasoline, motor started right away on the first try, everything seemed normal, after warmup engine got in to a lake moving few times from different spots, after 4hrs fishing tried to move again but noticed engine stared to run rough and shaking bit more than normal, decided to call it a day and get out of the lake to find out what was wrong with it, outboard loosed power gradually and rpms as well, took me couple hrs to get back to the launch ramp never could reach a decent speed and engine turned off by it self several times. I have a mobile vessel view on outboard but didn't showed anything wrong on the app. I'm been doing some little bit of internet research and looks like could be a fuel system issue, removed vapor separator unit from engine and wasn't bad as I was expecting not much debris in there.


Need an advice how to test both pumps or what else could be the problem.
Thanks in advance Adrian.