THE BOATING BLOG
The Latest Blog Updates
INMARSAT SERVICE PARTNERS
INMARSAT has announced the following as service distribution partners to support the launch of the new INMARSAT satellite phone services. The distribution partners are ACeS, Chinasat, Evosat, Fono, MCN, MVS, SatCom Global and Stratos. Inmarsat has a new range of satellite phones that include a handheld phone, fixed installation phones and maritime phone that will be available around October this year. The services will be initially be available in the Middle East, Africa and Asia and will then be progressively rolled out worldwide by the end of 2008.
C-MAP Australian Deal
The Australian boat builder Maritimo and C-MAP Australia have signed an agreement to enable so that all purchasers of a Maritimo will get a free C-MAP digital cartography cartridge of their home port. This will be applicable to all Australian and New Zealand Maritimo buyers that decide on a C-MAP compatible electronics package compatible such as Simrad, Furuno and Northstar. C-MAP, was recently acquired by Boeing subsidiary Jeppesen Marine.
USCG Report - Boating Fatalities are Up!
The Coast Guard Office of Boating Safety has just come out with the 2005 Boating Statistics Report. There was an increase in overall boating fatalities from 676 to 697. In 2004, 70% of all deaths were by drowning and some 89% of these the victims didn't have life jackets on. LESSON - Wear a jacket!
There has also been an increase in alcohol related deaths. Alcohol has shown to be a direct or indirect contributing factor in nearly 25% of all boating deaths, and this is a significant increase since 2001. LESSON - Don't drink and boat!
Deaths attributable to none or inadequate boating safety instruction remains the same. Other causes of death include carelessness and reckless operation, operator inattention, operator inexperience, and excessive speed all remain leading contributors. LESSON - Learn abput your boat, how to operate it, and take boating seriously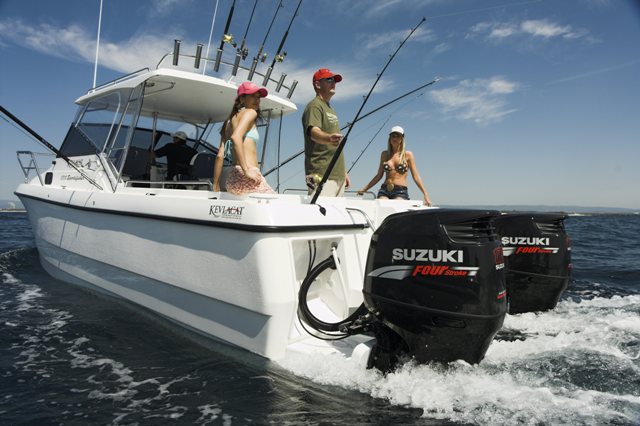 What Other Visitors Have Said
Click below to see contributions from other visitors to this page...